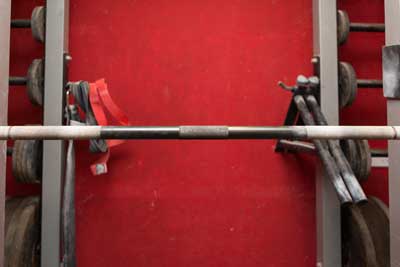 The Texas Power Bar is the ultimate all-round barbell and a must for all serious home gym lifters. Most Olympic weight sets come with standard Olympic bars which work ok until the weights start to get heavy.
If you're serious about your lifting money needs to be invested in a decent bar that'll handle the big lifts, has a decent knurl and will last through years of training.
The Texas Power Bar ticks all the boxes and is the bar that I have used in my home gym for many years.
Click Here For Texas Power Bar Prices & Availability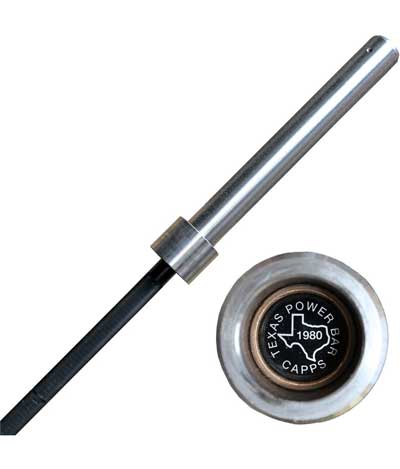 History Of The Power Bar
The Texas Power Bar was released by Buddy Capps in 1980 and quickly became the standard for the major Powerlifting federations, and is still used to this day 40 years on. The bar has been used to set many Powerlifting records over the years. This is a testament to the strength and robustness of the bar.
Original Olympic bars used to have a smooth knurl, and threaded sleeves attached to the bar with a screw. Buddy wanted to improve on this with a better grip and sleeves that didn't slide towards the centre of the bar. The Texas Power Bar was born, a much-improved maintenance-free bar with centerless ground shafts and the best sharp knurling on the planet.
The Original Texas Power Bar
All Texas Power Bars are made at the original mill in Texas the original versions featured black zinc coating with raw steel sleeves. While the original is still available today, you can buy chrome plated bars and zinc-coated bars with chrome sleeves.
I have used the original bar for many years. The first thing you'll notice is how sharp the knurling is allowing for the best possible grip, which will make your lifting safer. The bars less likely to slip out of position on your back when squatting or out of your hands when pressing (if using a thumbless grip).
The sprung temporal steel bar is 2140mm in length with a centre knurling and 810mm distance between rings. The sleeves feature brass bushings and have a loadable length of 370mm. The sleeves are a maintenance-free one-piece construction. No parts will ever fall off. The sleeves have cut lines which help prevent plates from sliding when no collars are on the bar (always use collars for safety when lifting).
The bar weighs 20kg the standard for Olympic bars and has a diameter of 28.5mm. A good all-round diameter for squatting, deadlifting and pressing.
The bar has a static rating of 1500lbs with a 190K PSI Tensile strength, strong enough for any lifter.
Personal Experience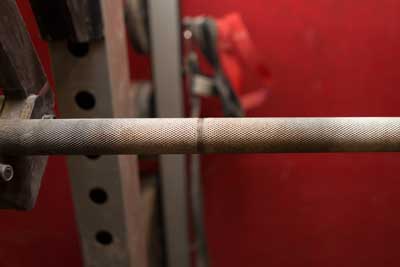 I have used the bar extensively for most of my home gym lifting including squats, deadlifts and bench presses handling weights of up to 240kg without any issues.
I don't use the Texas Power Bar For rack deadlifts, pin presses and banded lifts for these lifts I use a standard Olympic bar. The Texas Power Bar will handle these lifts fine but rack, pin and band lift these lifts can bend bars, so I use a standard bar for these lifts instead.
The bar hasn't suffered by dropping on pins for failed squats and bench presses and has maintained its straightness and flex very little even on heavily loaded lifts.
I have found the knurl's softened overtime slightly, but the build-up of chalk in the knurl has contributed to this. A good clean up would probably help restore the knurling to its former glory.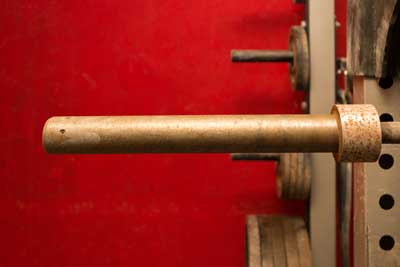 My home-gym is damp. My raw sleeves have developed some rust spots. Newer Texas Power Bars are available with chrome sleeves so rust wouldn't be an issue here.
Other Texas Power Bars
The standard power bar will work for all lifts for most lifters, but the hardcore Powerlifters and Strongmen Deadlift, and Squat Power Bars are available also.
Texas Deadlift Bar
The Texas Deadlift Bar weighs 20kg is longer (2300mm) with a thinner diameter (27mm). There's no centre knurl, the sleeves are longer to accommodate more plates, and the bars are stronger with a 2000lb rating. The design of the bar allows more weight to be used. Many deadlifters have reported an increased max deadlift when using this bar, the increased flex helps the weight go up.
Texas Squat Bar
The Texas Squat Bar is a real monster weighing in at 25kg with a length of 2440mm and diameter of 31.75mm. Rated at 2000lb this bar is a specialist tool for exceptionally heavy squatting.